Caring For Your Health At No Cost.
Mya Women's Center is here for you!
All aspects of your health and well-being are the top priority at Mya Women's Center. Our licensed medical staff specializes in serving women who find themselves facing unplanned pregnancies. We will walk with you as you seek medical answers and explore your options. We will help you think through your options at a time when it might be difficult to make a decision. You might feel alone or pressured by other people's opinions, you're not alone. We're here to empower you! Our free and confidential women's center is located in Ashtabula, Ohio.
What are my
termination options?
We're here to help at no cost to you.
Our mission at the Women's Center in Ashtabula, Ohio, is to empower women facing unplanned pregnancies with compassionate and professional medical care. If you are experiencing an unplanned pregnancy, we are here to support you through free and confidential services.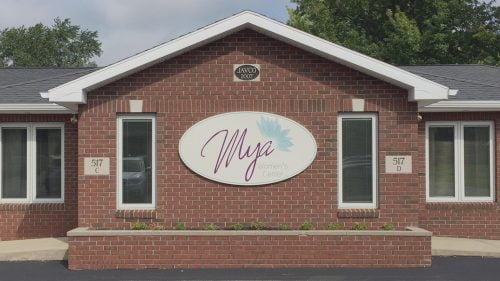 Women's Center Services
Clinical Pregnancy Testing and Confirmation
Ultrasound Exam
Gestational Age Determination
Complete Pregnancy and Abortion Options Consultation
Pre- and Post-Abortion Patient Education
Medical, Insurance, and Community Support Referrals
Limited STI Testing
Professional & Friendly Staff
Our professional nurses will listen carefully to you and understand your desires. Patients describe our team as friendly, informative, and non-judgmental.
Free & Confidential
The abortion information and pregnancy services we offer are free and confidential. Save time and money with our free pre-termination evaluation.
Have questions? Contact us today.
"Very friendly and calm environment. Everyone was extremely helpful and provided all of the information and services that I needed."
– Mya Patient, 2021
FREE & CONFIDENTIAL WOMEN'S CENTER